Rotary Four-Post Efficiency Package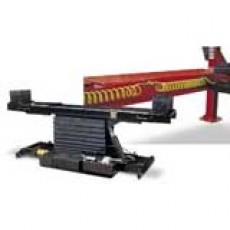 Rotary Four-Post Efficiency Package includes two (2) Model RJ7000 Rolling Bridges and an Internal Airline Kit (uninstalled).
This kit can be used with SM/SMO14 and AR/ARO14 Lifts, and the jacks have a capacity of 7,000lbs. each.
This package must be ordered with a Four-Post lift. Freight is included with all Rotary products! Sales taxes will apply in CA, CO, FL, IL, IN, KS, KY, MI, MO, OH, PA, TN, and TX.
For decades, Rotary Lift has been the recognized leader in vehicle service lifts. This reputation has set the standard for quality, durability, reliability and attention to safety throughout the automotive service market. Rotary Lift focuses on the need for auto repair facilities to improve productivity in the work bay. When purchased with a lift, additional discounts may be available. Please call for better pricing.